Welcome to Royal Lancaster London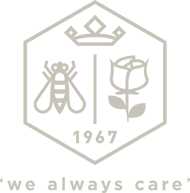 With over 50 years' expertise as a leading 5-star hotel, Royal Lancaster London is an ideal location for anyone looking for hotels near Hyde Park Corner.
Royal Lancaster London's iconic mid-century architecture, and its 18 floors overlooking the Royal Park, have been enhanced by our recent renovations. We are proud of our reputation for outstanding service and exceptional cuisine. Whether it's a light meal, fine dining, traditional Thai fare, or an enticing cocktail or two, we can't wait to serve you!