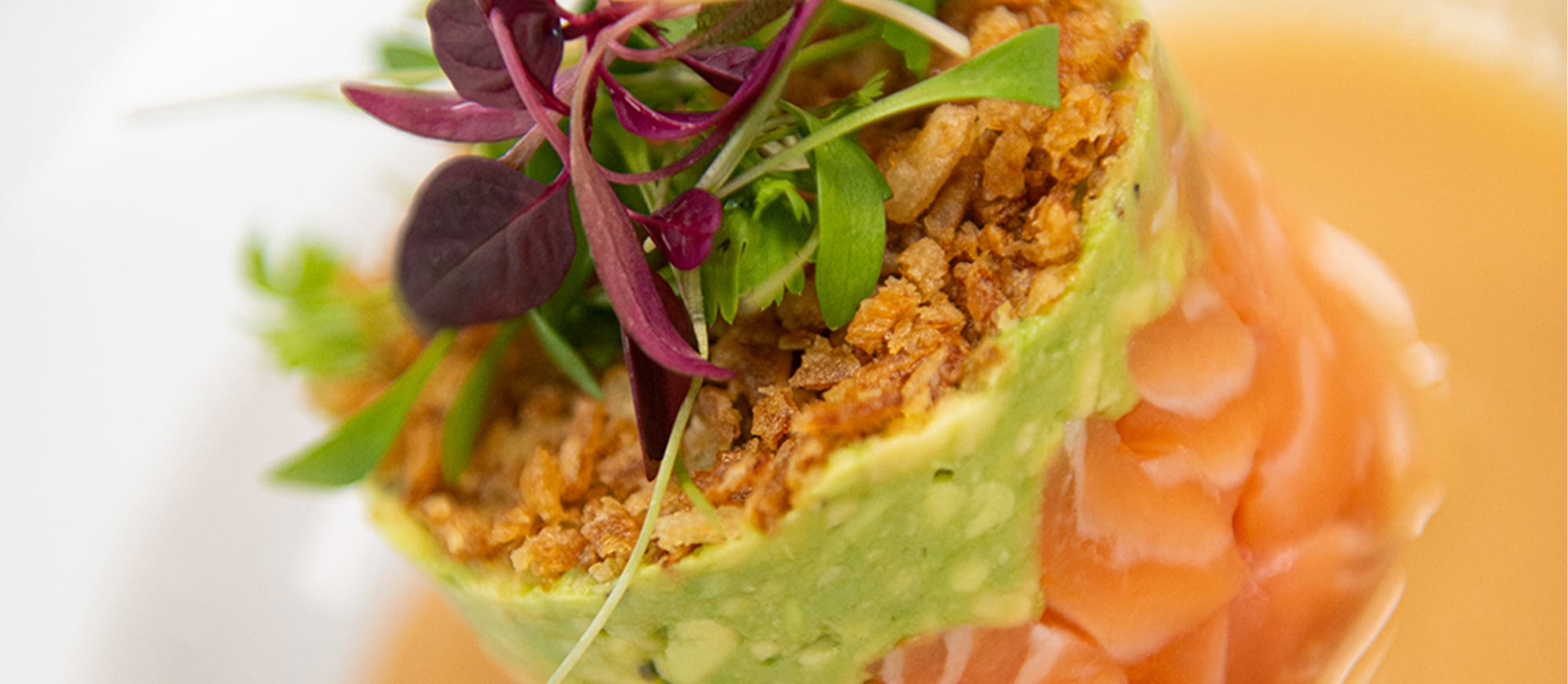 Tony Page at Island Grill
Welcome to Tony Page at Island Grill.
The elegant and stylish restaurant serves a selection of Tony Page's signature dishes along with a relaxed modern menu for lunch, dinner and Sunday brunch. Our professional team will greet you with warm hospitality, attentive service and an exceptional experience.
Our outdoor terrace provides the perfect backdrop for alfresco dining with views of Hyde Park!
Monday to Thursday: Lunch 12.00pm – 3.00pm and Dinner 6.00pm – 11.00pm
Friday: Lunch 12.00pm – 3.00pm
Sunday: 11.30am – 10.00pm
Special services
We are pleased to offer birthday and anniversary arrangements, and we can accommodate almost any dietary requests. Simply contact hello@tonypage.com to specify your needs and enquire about pricing.
Accessibility
The restaurant is accessible to those with impaired mobility thanks to Stepclimber technology. The appliance is compatible with all regular wheelchairs apart from electric wheelchairs; nonetheless we are glad to provide a regular wheelchair for the duration of your visit to the restaurant. The restaurant is also fully accessible to guests with other disabilities.
To book contact us via phone or email
Opening / Closing time:
Monday - Thursday (lunch)
12:00 - 15:00
Monday - Thursday (dinner)
18:00 - 23:00
Friday (lunch)
12:00 - 15:00
To book contact us via phone or email


Enjoy the best of modern British cuisine at Island Grill, serving locally-sourced dishes with a focus on sustainability. Our chefs use fresh, local ingredients that change with the seasons and don't forget the views: with floor-to-ceiling windows facing Hyde Park, you're sure to be impressed. Island Grill at Royal Lancaster London is conveniently located just minutes from Hyde Park, and Lancaster Gate Tube Station.