Welcome to Royal Lancaster London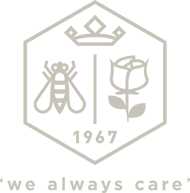 Royal Lancaster London is conveniently located opposite Hyde Park and we are proud to offer a varied range of restaurants and bars in a unique relaxed setting. Whether it be an exquisite dinner experience, special occasion, leisurely lunch, an afternoon tea or simply a freshly ground coffee and croissant in comfort – we offer ambience, atmosphere and cleverly composed menus to delight every appetite.
Our Hyde Park restaurants have been the location for fabulous occasions for over 50 years with scale for intimate dining to sizeable events. With our varied choice of restaurants, from one serving modern British dishes, or another with Thai food so exquisite that it has achieved the Thai Select seal of approval. Also during the day you can choose from fabulous signature afternoon teas and cocktails in our stunning Park Lounge Bar. We can also offer delectable private dining in one of our many discerning suites and we can cater for every type and size from 2 to 1000 guests.