Welcome to Royal Lancaster London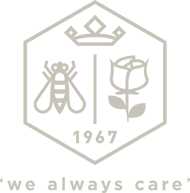 Close to Marble Arch and tucked away inside London's iconic Royal Lancaster London our Southeast Asian restaurant offers the very best of authentic mouth-watering oriental cuisine. It's not just the tempting dishes that are authentic in our attractive and welcoming restaurant. Much of the teak décor was sent direct from Thailand. The head chef has run the kitchen for over 20 years, and all the kitchen and waiting staff are Thai. The very best in authentic Thai dining, treat yourself to a table at Nipa Thai.
Established in the mid-1960s, whether visiting for leisure or business, the 5-star Royal Lancaster London has provided tailored guest experiences for our visitors for over 50 years. Our sumptuous rooms and suites offer stunning views across Hyde Park and the magnificent city skyline. Soak up the ambience and atmosphere of five-star sophistication in our bars and restaurants. Enjoy a pre-dinner aperitif to liven up the taste buds in the Park Lounge Bar, before dining in the best Asian restaurant near Marble Arch. Holders of the Thai Select Award for authentic cuisine from the Thai Government, the Nipa Thai restaurant will take your Asian dining experience to new heights.