Welcome to
Royal Lancaster London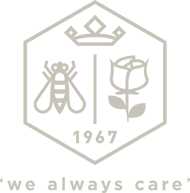 A 5 star hotel with views overlooking the Italian Gardens of Hyde Park, Royal Lancaster London is a proud mid-century architectural icon. Fabulous views over Hyde Park and the iconic London skyline are just two of the reasons why the hotel celebrated 50 happy years in 2017. The hotel's aspiration to provide truly charming hospitality continues in earnest.
With views over Hyde Park, Royal Lancaster London soars to the skyline, placing central London within reach of its guests. A location so near to Hyde Park as to make guests feel as though it was their own private garden! In 2017 Royal Lancaster London celebrated its 50th birthday and reaffirmed its position in the area around Hyde Park, and as one of London's premier hotels.