Chemically Sensitive Hospitality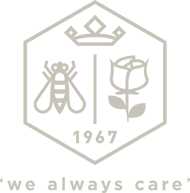 Royal Lancaster London is Hyde Park's esteemed mid-century architectural icon. Our pre-eminent position, opposite the park, makes a first-class spot for your allergy-friendly stay.
We pride ourselves on being suited to those who are chemically sensitive. And with awesome views of the resplendent London skyline, you can be assured of flawless service and mouth-watering dinning. We're proud of the expertise we've gained over half a century as one of London's revered, luxury hotels.