Welcome to Royal Lancaster London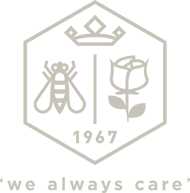 Among Europe's premier wedding venues, Royal Lancaster London is Hyde Park's proud mid-century architectural icon. With breathtaking views of the famous London skyline, we boast the city's most spectacular event spaces.
Luxury facilities and world-class cuisine – our hotel is the perfect host for your sensational wedding, party or reception. Experience glimmering chandeliers and twinkling star lights, with our 5-star personalised service. Celebrate your romantic, special day and feel assured that the experience of your guests is our priority.