Welcome to Royal Lancaster London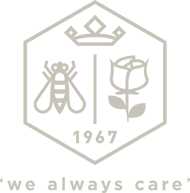 With 5 stars attesting to its quality and commanding views overlooking the elegant Hyde Park, Royal Lancaster London is a proud mid-century architectural icon, with rooms featuring breathtaking views of the iconic London skyline.
In 2017, the hotel celebrated 50 happy years and the treasured reputation for truly charming hospitality continues in earnest.
High above Lancaster Gate, Royal Lancaster London rises to the skyline putting London in the fingertips of its guests. Its location places it so near to Hyde Park, that guests almost feel as though it belongs to the hotel! In 2017 Royal Lancaster London celebrated its 50th birthday and has reaffirmed its position in the area of Hyde Park and Lancaster Gate and as one of London's premier 5-star hotels.