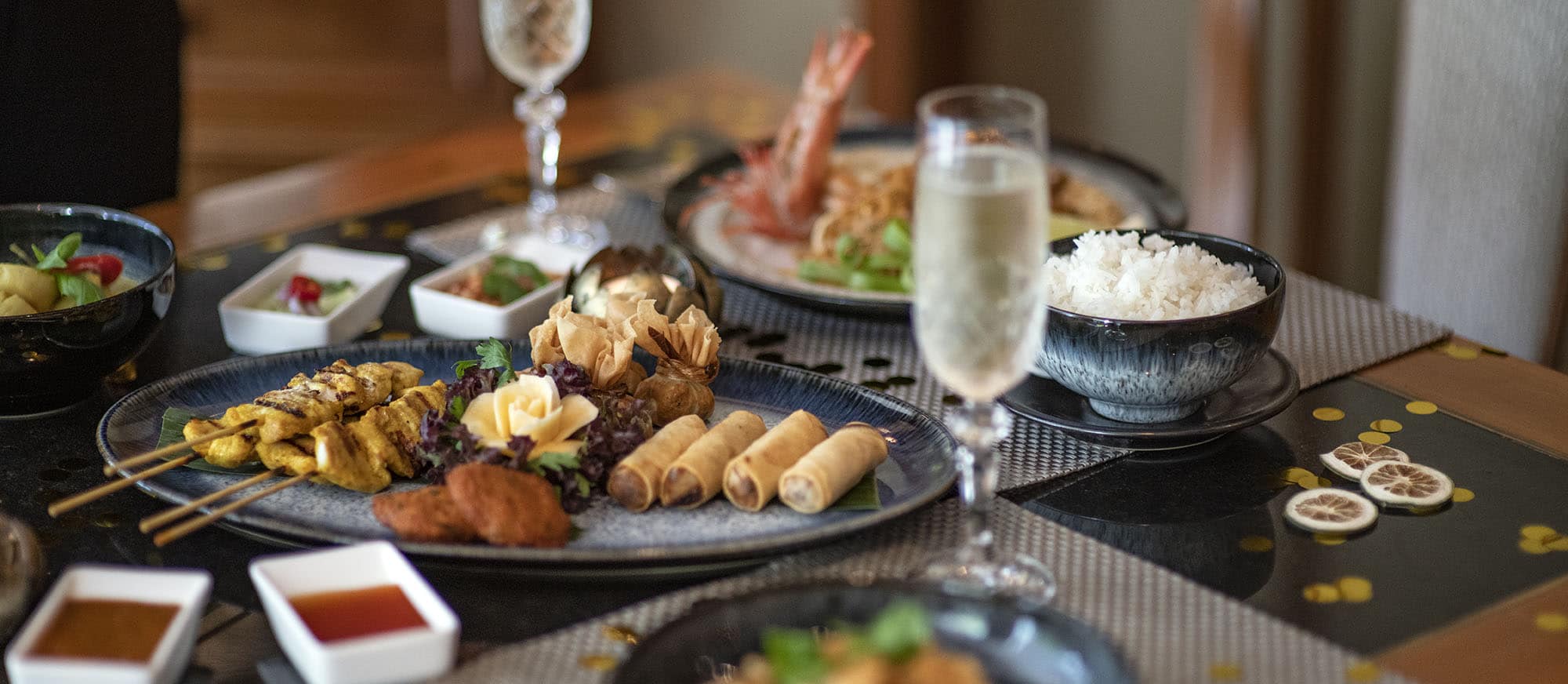 Christmas Day Dining at Nipa Thai
Nipa Thai is a hidden gem in the heart of London, serving the most authentic Thai cuisine outside of Bangkok.
If you're looking for something different to the traditional festive fare or an intimate setting to dine on Christmas Day, Nipa Thai captures the magic of the season with indulgent menus and impeccable service.
To book, call +44 (0) 20 7551 6000 or email dine@royallancaster.com


Our A la Carte menu will be available on Christmas Day from 5.00pm to 10.30pm
Please note, there will be a £75 per person minimum spend*
*Minimum of 2 guests. All prices include VAT.