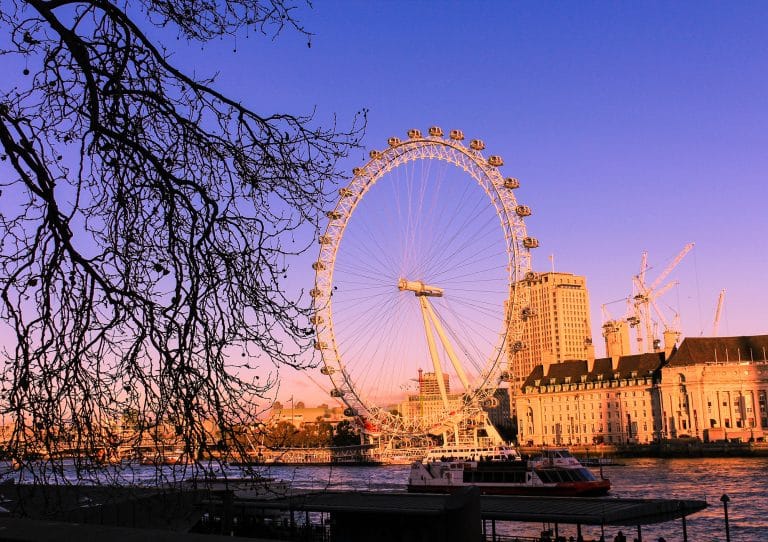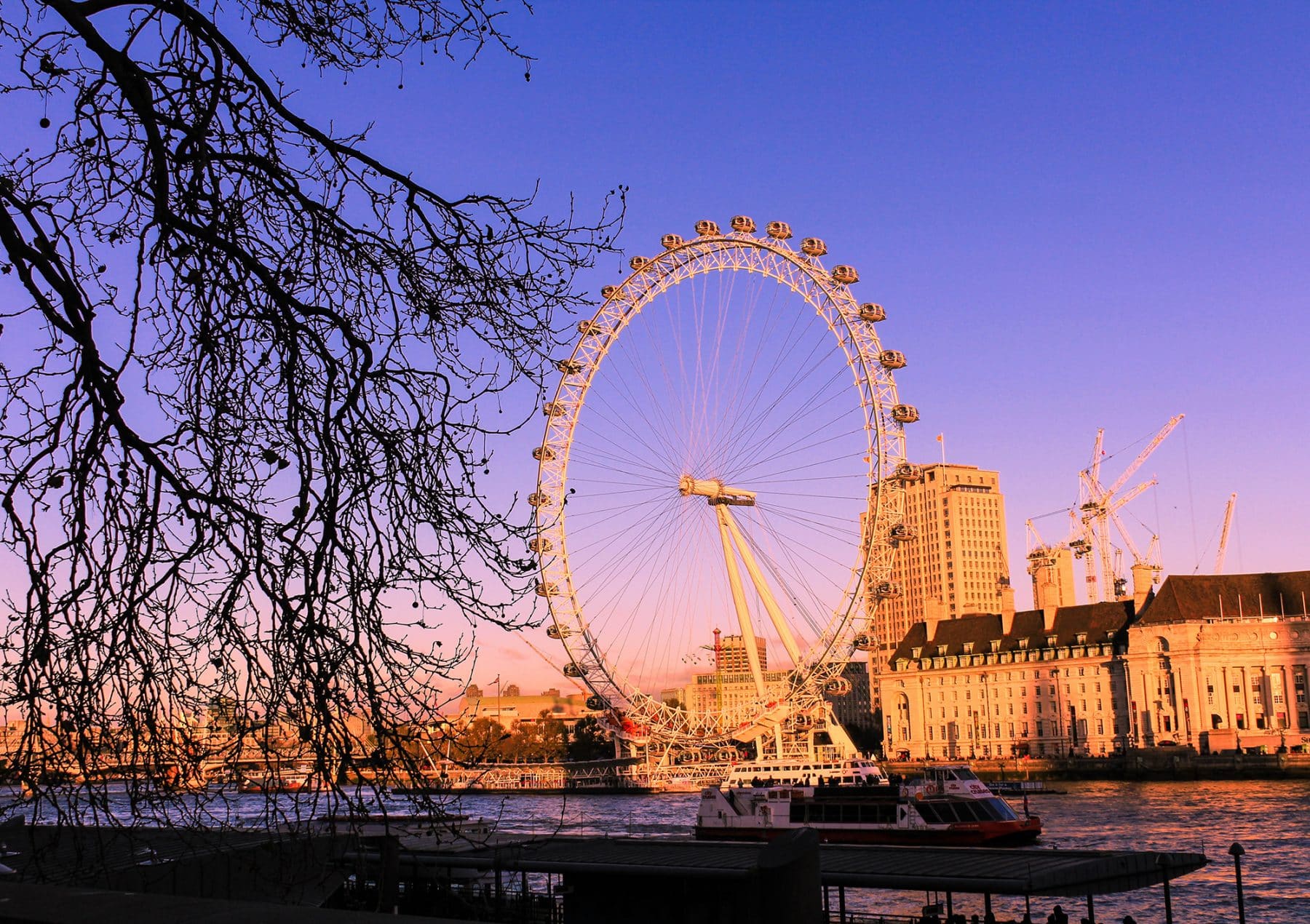 Date: 04/06/2018
Time: 12:00 am - 7:00 pm
Entry Price: N/A
London really comes to life when the sun is shining, and this vibrant city can be enjoyed to its fullest. Our guide to London in the sun is full of inspiration of just some of the things – from music festivals through to nature and shopping – that London has to offer during the summer months.
For more information, our knowledgeable concierge team is on-hand to provide recommendations, directions, tickets and insider tips to ensure you make the most of your trip nd have the most enjoyable (and fun!) stay possible.
Music, Festivals and the Arts
There is always a reason to celebrate in London! Special events and festivals are held throughout the year in honour of the different cultures, religions and artistic styles that brings this incredibly diverse city together. Many of the biggest and brightest events are held in the city's parks during the summer months and most of them are free to attend, so you can watch the magic unfold and join in the fun!

Hyde Park Concerts
Some of the biggest names in music play to audiences in Hyde Park during the summertime in London. Make sure you book ahead to see your favourite artists live on stage; from Eric Clapton and The Cure to Bruno Mars and Roger Waters. For some lively family fun, The Open House event features family-friendly activities as well as food stalls, pop up bars, live DJ sets and children's theatre performances.
Afterwards, head back to Royal Lancaster London (located right next to the park!) and refuel with dinner at either of our award-winning restaurants; Island Grill or Nipa Thai or simply relax with a night cap, ready to do it all again tomorrow!
Opera at Holland Park
The impressive Opera Park Theatre can be found in a magnificent building in the heart of Holland Park. During the summer months a number of world famous operatic performances are held here as well as performances by the Royal Ballet School. People are also invited to take part in one of the special pre-show talks, attend the prestigious supporter events and catch a screening at the Luna Cinema – the perfect time to dress in your finest for the chance to rub shoulders with the stars and take in a little culture.
Outdoor Films and Cinemas
The sultry summer evenings are ideal times for watching a film as the sun sets over London. Film screenings can be found at a wide range of incredible venues across the city and you can easily find yourself watching ET in the picturesque Hammersmith Park, joining film lovers on the roof of the Queen of Hoxton pub in Shoreditch or watching a film on the deck of a boat as it drifts slowly down the River Thames.
Nature and Wildlife
London boasts an impressive number of green zones including some of the oldest public parks in England, as well as beautifully landscaped gardens in the grounds of magnificent stately homes. These parks and gardens are often home to special features such as small zoos, lakes and an abundance of hidden gems just waiting to be explored! On a sunny day, it's all about alfresco dining and our Signature Afternoon Tea is available to takeaway – which makes a rather good picnic in the park on a sunny day!
Richmond Park
Richmond Park can be found in the countryside, just a thirty minute drive from the city and is the perfect place for families to explore together on a sunny day. This is the largest Royal Park in London and features numerous stunning natural features such as dense forests and rolling hills, which are home to large numbers of rabbits and fallow deer. This is a great place to pause and enjoy a picnic on a sunny day, whilst afternoon tea and a selection of treats can be sampled at the onsite English tea shop.
Kew Gardens
Also known as the Royal Botanic Gardens, Kew Gardens is among the largest and most diverse botanic gardens in the world. Collections of plants from all over the globe can be found in carefully planned and structured gardens; from the home grown bluebell woods to the enormous greenhouses full of towering tropical palm trees. The gardens also feature a series of impressive and enchanting nature walks, where visitors can escape city life and enjoy the wonders of nature.
Browsing, Shopping and Street food
Indulge in a spot of shopping and grab a quick bite to eat while exploring the city at one of London's famous markets; offering everything from antiques and artwork to handicrafts, books and records, vintage clothing and street food. London is a real cultural melting pot and virtually every cuisine from around the world can be sampled here – it's foodie heaven! For a taste of Thailand in London, Nipa Thai serves the most delicious authentic and traditional cuisine and holds the 'Thai Select' award (from the Thai Government no less) – a must visit whilst you're in London!
Covent Garden
Covent Garden is situated in a charming nineteenth century Piazza; a buzzing shopping, food and cultural destination for locals and visitors alike. Browse luxury fashion and beauty stores and unique handicraft markets or grab a drink and bite to eat at one of the many restaurants, cafes or pubs. Visitors should not miss the chance to watch the many street performers who entertain the crowds come rain or shine; a much loved tradition at Covent Garden since the 1660s.
Columbia Road Flower Market
This is one of the biggest and most vibrant flower markets in London and the perfect way to spend a sunny summer morning. On Sundays, Columbia Road is transformed into a tropical paradise with more than sixty shops and street stalls selling plants and flowers of all varieties and colours. The area also boasts a number of charming pavement cafes where visitors can pause to indulge in a cake and a cup of coffee, whilst watching the world go by.
Old Spitalfields Market
This bustling indoor market is situated inside a 19th century Victorian Market Hall and can be found between Bishopsgate and Brick Lane. This is one of the city's oldest markets, serving London since the 1600s and nowadays, the market features a mixture of food stalls and vintage and luxury fashion, beauty and homeware brands. Special events such as art exhibitions, fashion shows and kids workshops are held here in the summer months and tend to be very popular.
Broadway Market
This centuries old market in the heart of Hackney has recently received a facelift and offers an airy atmosphere to shop for a wide variety of original arts and crafts as well as an array of local farm produce. This is a great place to sample tasty treats from all around the world such as French style éclairs, artisan sausage rolls, tofu burgers, American style ribs and Vietnamese street food as well as more traditional Cockney fare; pie, mash and liquor – with jellied eels!
Outdoor activities
Taking part in outdoor activities is a great way to see London whilst getting fit and having fun (and avoiding the tube!). There is an abundance of outdoor activities to enjoy in London on sunny days; from alternative ways to explore and see the sights, to sports that help to bring visitors together and create lasting memories.

Swimming at Hyde Park
Seek relief from the heat by taking a dip in the Serpentine Lido. This large aquatic area features cool, clear water that is suitable for all ages, with an adjoining paddling pool that is ideal for the younger ones to splash around in. People who simply want to sit back and soak up the sun can hire one of the deckchairs that are set up on the edge of the Serpentine, only moving to get a drink from the Lido Café Bar and or to visit the children's play area.
Tree Climbing
People who have a head for heights are sure to have fun swinging from tree to tree at Go Ape. The centre boasts a picturesque location on the south bank of the River Thames and offers visitors of all ages the chance to complete an exciting aerial assault course that runs for an impressive 730 metres and consists of zip lines, platforms and other types of crossings to navigate. State of the art safety equipment is provided for all visitors, and afterwards there's also woodland walking, cycling trails and a nearby café to refuel.
Take in the View from the Shard
The Shard is the tallest building in the city and also ranks 5th tallest in the whole world. It was designed by Italian architect Renzo Piano and British architect Richard Rogers, and this unique collaboration has lent the building an unusual style that is sure to be admired by architecture lovers for many years to come. Public viewing galleries are located on floors 68 to 72 and offer visitors the chance to take in unparalleled views over London – the perfect way to watch the sun set over the city.
SPECIAL PROMOTIONS
A selection of promotional packages currently available
It wouldn't be Christmas in London without a visit to Hyde Park's magical Winter Wonderland
Promotion availability:
18.11.2023 - 01.01.2024
Step into Christmas with our magical Winter Wonderland Suite for the ultimate festive stay in London this December.
Promotion availability:
01.12.2023 - 01.01.2024
Price:
From £1449 per night
Promotion availability:
01.02.2023 - 31.12.2024
London is one of the best places in the world to celebrate the New Year and Royal Lancaster London puts you at the heart of the festivities.
Promotion availability:
31.12.2023 - 31.12.2024