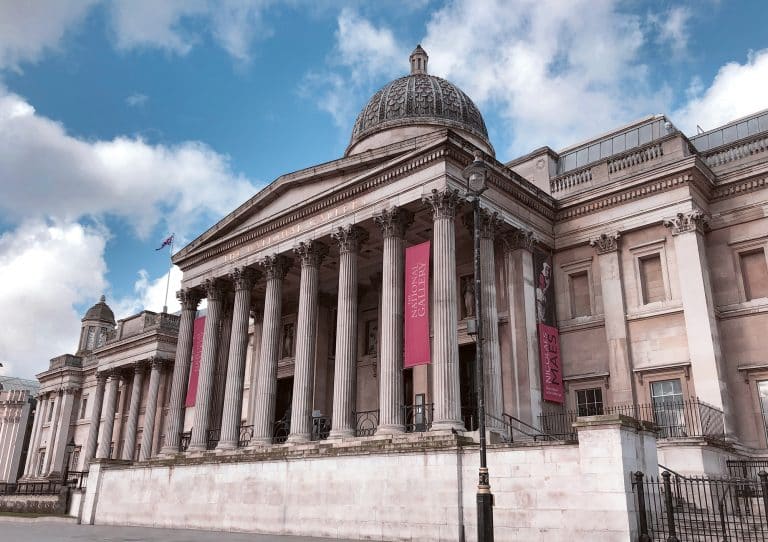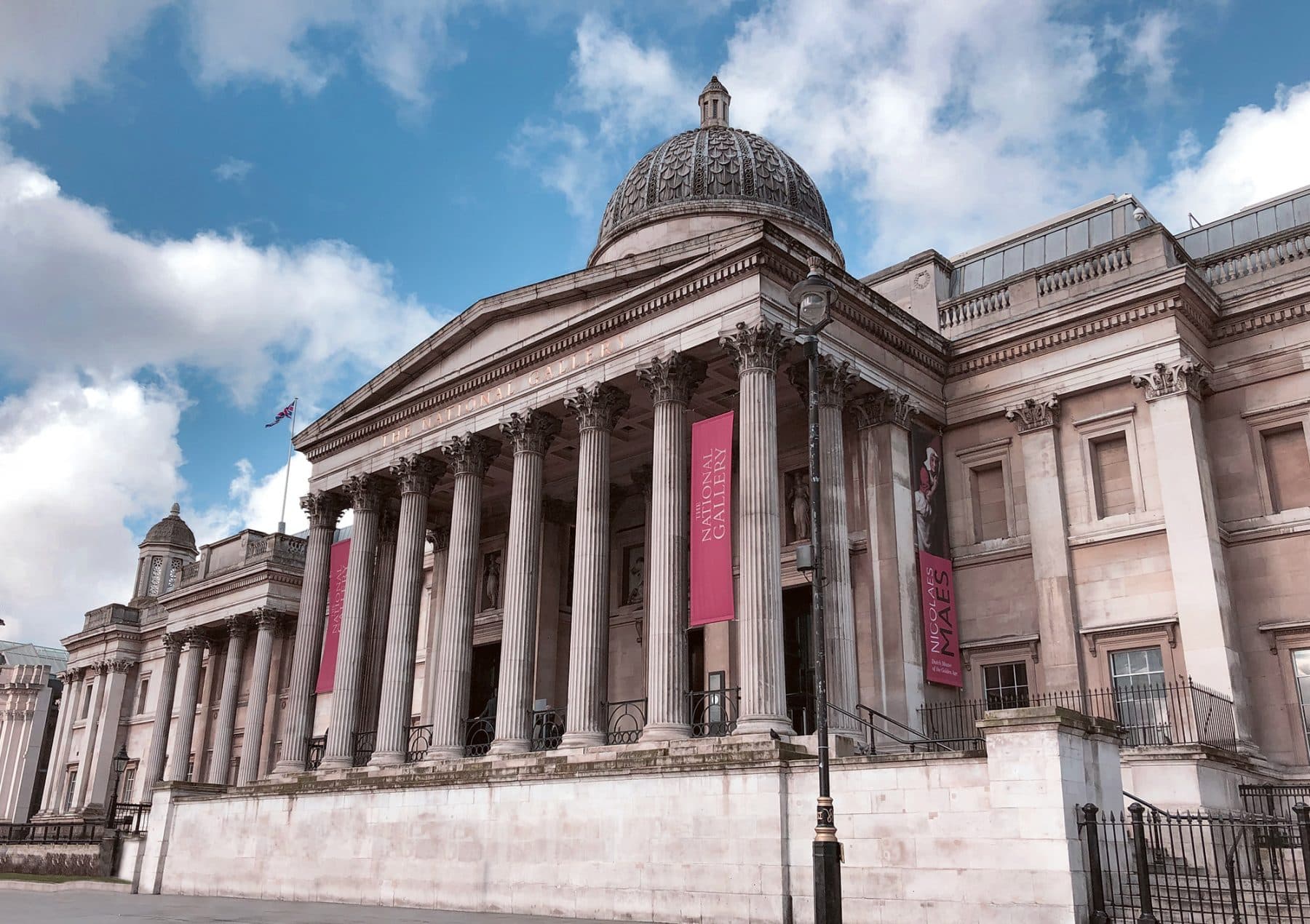 London is home to a plethora of world-class museums and galleries, and no trip to the capital is complete without a visit to at least one. There is never a shortage of exhibitions to choose from and below we have rounded up a selection of this year's most anticipated, from a celebration of DIVA's at the V&A, to an immersive experience right on our doorstep.
The best exhibitions in London
DIVA
24 June 2023 – 7 April 2024
V&A South Kensington, Cromwell Road, London, SW7 2RL
The V&A will be celebrating all things 'diva' in their new exhibition opening in June.
Originating from the Latin phrase for goddess, a diva often referred to talented women in show business, such as opera, theatre and film. Nowadays, the label is frequently used to describe someone with a sense of self-importance.
Featuring fashion, photography, design, costumes and music from the gallery's collection, as well as a selection of loaned pieces, the exhibition will explore the history of the term 'diva', from the stars of the Victorian era to today's global icons, and examine how they have impacted society and driven change through their voices and art.
The V&A's temporary exhibitions are among some of the most popular in London, and DIVA is set to be no different.
How to get there: A 25 minute walk from the hotel, through the centre of Hyde Park.
David Hockney – Bigger & Closer (not smaller & further away)
22 February – 4 June 2023
Lightroom, 12 Lewis Cubitt Square, London, N1C 4DY
David Hockney is one of the most influential British artists of the 20th century, and his exhibitions are always well received here in London. Bigger & Closer (not smaller & further away) will present Hockney's take on the increasingly popular immersive art experience.
As well as new pieces of work, the exhibition will showcase some of the artist's most iconic paintings through wall-to-wall monitors projecting a display of colours. The whole experience is designed to last approximately 50 minutes, and during this time Hockney will personally narrate and guide the audience through six themed chapters, accompanied by a specially commissioned score by Nico Muhly.
Bigger & Closer (not smaller & further away) will be the inaugural show at Lightroom, an immersive space in Kings Cross boasting state-of-the-art digital projection and audio technology.
How to get there: 30 minutes by tube from the hotel. Take Central line 3 stops to Oxford Circus and change to Victoria line 3 stops to King's Cross St. Pancras and walk for 11 minutes.
National Portrait Gallery
Reopening 22 June 2023

National Portrait Gallery​, St Martin's Place​, London, WC2H 0HE​
Home to an extensive collection of portraits of some of the most important people in British history, the National Portrait Gallery is due to reopen on 22 June 2023 after a three-year renovation. The project, titled 'Inspiring People', has focused on creating a new visitor entrance with public forecourt and a new Learning Centre, as well as a full refurbishment of the building including redisplaying the collection and re-opening the East Wing, which was part of the original 1896 building.
The collection will be presented in chronological order and will feature paintings, sculptures and photographs ranging from the Tudor period to present day. This is the gallery's biggest redevelopment project since its opening, making it a highlight in London's 2023 museum calendar.
How to get there: 20 minutes by tube from the hotel. Take Central line 4 stops to Tottenham Court Road and walk 10 minutes down Charing Cross Road to St Martin's Place.
After Impressionism: Inventing Modern Art
25 March – 13 August 2023
The National Gallery, Trafalgar Square, London, WC2N 5DN
Sitting at the top of Trafalgar Square, the National Gallery is arguably one of London's most impressive museums and comprises over 2500 masterpieces from the mid-13th century up to 1900.
In its new temporary exhibition opening on 24 March 2023, 'After Impressionism: Inventing Modern Art' focuses on the period following the Impressionist era and celebrates the influence that the likes of Paul Cezanne, Van Gogh and Paul Gauguin had on the younger generation of artists that followed them. It was in the years that came after that artists began to break boundaries and established traditions and pave the way for the art that we see today. The exhibition will explore the creation of Expressionism, Cubism and Abstraction and includes works from artists such as Klimt, Matisse and Picasso, as well as sculpture artists like Rodin and Camille Claudel.
How to get there: A 50 minute walk from the hotel or take Central line from Lancaster Gate, 4 stops to Tottenham Court Road and walk for 10 minutes.
Beyond the Streets London
17 February – 9 May 2023
Saatchi Gallery, Duke of York's HQ, King's Road, London, SW3 4RY
Opened in 1985, the Saatchi Gallery sits on the fashionable Kings Road in Chelsea and is known for its contemporary art exhibitions and shining the spotlight on emerging artists.
From February – May 2023 the gallery will host 'Beyond the Streets London', a comprehensive graffiti and street art exhibition set across all three floors of the building. The exhibition, which has also had successful runs in Los Angeles and New York, will examine the importance of public self-expression and look at the impact that this style of art has across the world. Highlighting artists with roots in street art and graffiti, as well as important figures inspired by the scene, Beyond the Streets will present large-scale installations, new works and fashion pieces that define moments in history from this artistic movement.
How to get there: A 40 minute walk from the hotel, through Hyde Park and past Knightsbridge. Alternatively, take the Circle line 6 stops from Paddington to Sloane Square.
Frameless
Until 30 April 2023
6 Marble Arch, London W1H 7AP
Frameless is the latest addition to London's offering of immersive art experiences, but its location inside a unique 30,000 square foot venue makes it the biggest of its kind in the UK.
Spread across 4 galleries, Frameless invites visitors to step inside the artwork, as timeless masterpieces from artists including Van Gogh, Cezanne and Monet fill every inch of space in the room. Accompanied by a score of classical and contemporary music, the experience has been created using different types of immersive technology, meaning that not only can the art be seen, it can also be interacted with.
Frameless aims to excite and inspire visitors of all ages, making it the perfect activity for the whole family.
How to get there: Located on our doorstep at Marble Arch, a 15 minute walk from the hotel.
SPECIAL PROMOTIONS
A selection of promotional packages currently available
It wouldn't be Christmas in London without a visit to Hyde Park's magical Winter Wonderland
Promotion availability:
18.11.2023 - 01.01.2024
Step into Christmas with our magical Winter Wonderland Suite for the ultimate festive stay in London this December.
Promotion availability:
01.12.2023 - 01.01.2024
Price:
From £1449 per night
Promotion availability:
01.02.2023 - 31.12.2024
London is one of the best places in the world to celebrate the New Year and Royal Lancaster London puts you at the heart of the festivities.
Promotion availability:
31.12.2023 - 31.12.2024