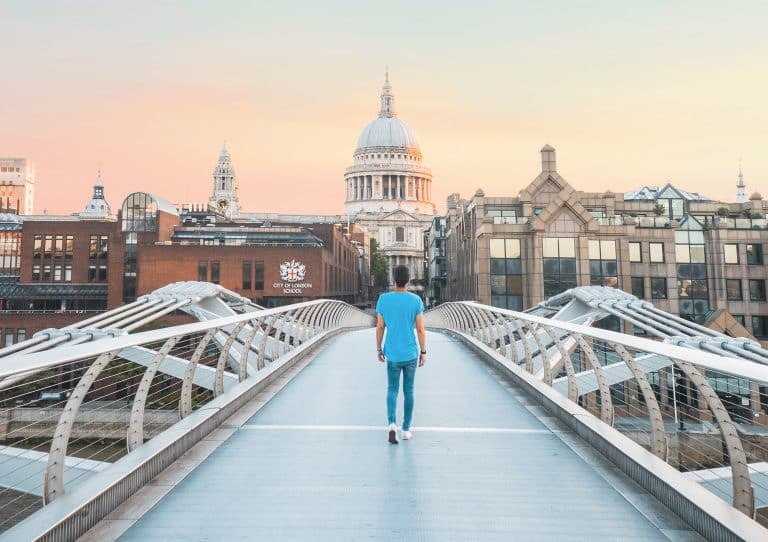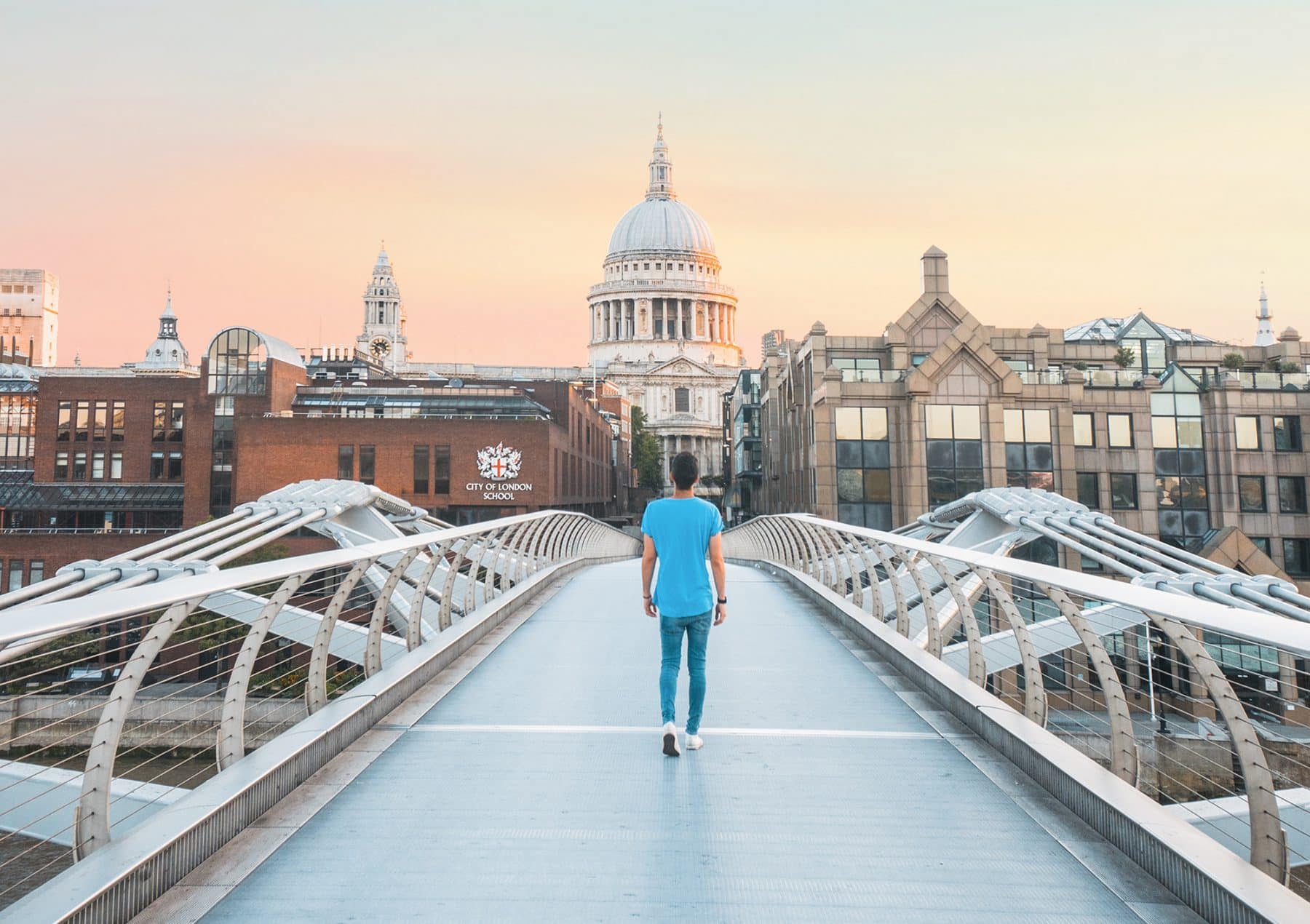 If your trip to the capital will be more of a flying visit, our guide to spending 24 hours in London will ensure you make the most of your time and catch all of the must see attractions!
When you're tight on time, every minute counts so make sure you wake up early and enjoy a good breakfast to keep you going until lunch. London is wonderfully peaceful in the morning before the crowds set in, so it's a great time of the day to explore this beautiful city and the best way to take it all in is by foot, so make sure you wear your comfiest shoes!
To start the day, take the Central line from Lancaster Gate station next to the hotel to St Pauls. Here, you can take in the splendour of St Paul's Cathedral sitting atop Ludgate Hill, the highest point in the city. If you're keen to explore the awe-inspiring interiors, the Cathedral opens to visitors from 8.30am. Highlights include the underground crypt and the iconic dome, which visitors can climb to reach the Whispering Gallery and then the Golden Gallery at the very top, boasting incredible panoramic views of London.
Next, walk to Blackfriars Bridge and cross the Thames to reach the South Bank of the river. Here, grab a coffee and take a relaxing stroll along the river towards Westminster Bridge, where you will find some of the city's most recognisable landmarks; the London Eye, Big Ben and Houses of Parliament!
From the Houses of Parliament, you can walk down Whitehall, past The Cenotaph and Downing Street and then turn on to The Mall towards Buckingham Palace. If you're lucky, you can catch The Changing of the Guard, which takes place at around 11am on certain days depending on season (check dates here) and if you're visiting in summer, explore the magnificent State Rooms in the palace which are open for 10 weeks each year (check dates here).
Afterwards, head through idyllic Green Park to Piccadilly and take in British institutions such as The Ritz and Fortnum & Mason. Both do luxurious traditional Afternoon Teas, but you'll need to book well in advance. An array of delicious goodies (teas, biscuits, macaroons, jams & marmalades) and souvenirs (mugs, luxury hampers, cook books) can be purchased from Fortnum & Mason and even if you're not looking to buy, this iconic store founded in 1707 is a must see inside – a true piece of London's history!
Head past Piccadilly Circus and straight down through bustling Chinatown to Covent Garden, full to the brim with shops, cafés and street performers to fill your afternoon. Covent Garden is the ideal place to indulge in a pre-theatre meal before catching a West End show, with many restaurants offering dedicated early bird menus.
Afterwards, head into the bright lights of Soho for a post-theatre cocktail before heading back to the hotel (simply hop on the Central line at Oxford Circus back to Lancaster Gate) for some well-deserved shut eye after a jam packed day!
SPECIAL PROMOTIONS
A selection of promotional packages currently available
It wouldn't be Christmas in London without a visit to Hyde Park's magical Winter Wonderland
Promotion availability:
18.11.2023 - 01.01.2024
Step into Christmas with our magical Winter Wonderland Suite for the ultimate festive stay in London this December.
Promotion availability:
01.12.2023 - 01.01.2024
Price:
From £1449 per night
Promotion availability:
01.02.2023 - 31.12.2024
London is one of the best places in the world to celebrate the New Year and Royal Lancaster London puts you at the heart of the festivities.
Promotion availability:
31.12.2023 - 31.12.2024