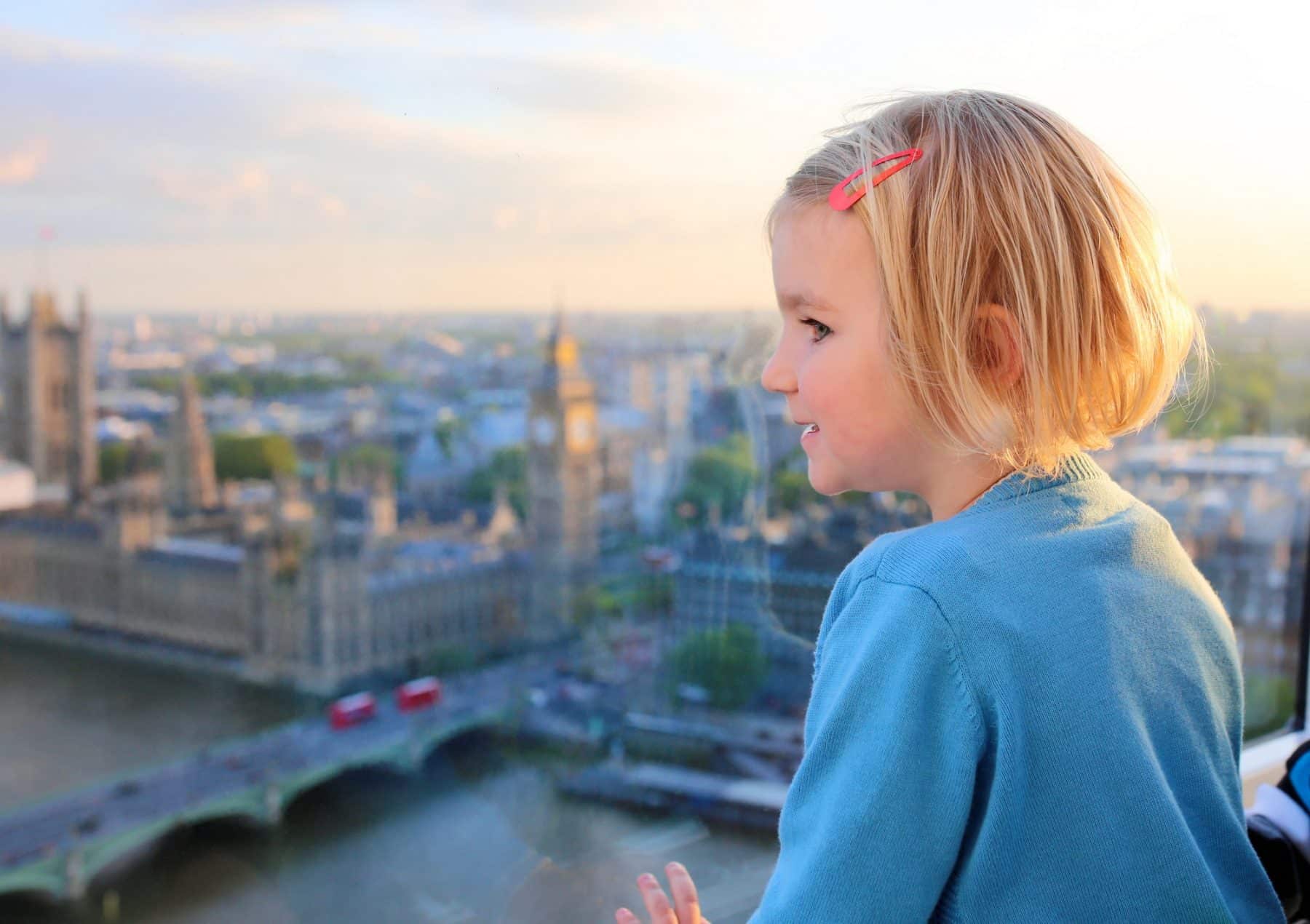 Date:
Time: 12:00 am - 7:00 pm
Entry Price:
Being based at Lancaster Gate has its advantages and no group is better placed to experience these than our family guests: rooms with spectacular views over London's Hyde Park, connecting rooms for a little extra privacy, two fabulous in-house restaurants and lots of things to see – many on foot – and all right on the doorstep.
Read on as we introduce you to why the Royal Lancaster London is the simply the best choice for families visiting London.
Hyde Park
Hyde Park Serpentine Lake
Taking the kids boating on the Serpentine Lake in Hyde Park is a great way for families to bond during the sunny summer months. Families will be able to explore this large snake-like waterway using their choice of more than a hundred different paddle boats and rowboats, while the lake also features an excellent area for swimming and keeping cool during the hot summer months.
Families that simply want to cruise along the lake in comfort and style while taking in the scenery can also climb on board the Solarshuttle, which can hold up to forty passengers at a time. There are also some great spots beside the lake to pause to enjoy a picnic while soaking up the sun, and the footpaths that run along the banks of the lake are great places to take a stroll.
Diana Memorial Fountain
If your kids enjoy messing about in the water, make sure that you head on over to the Diana, Princess of Wales Memorial Fountain. Children of all ages are invited to splash around in the fountain and have fun without the fear of getting into trouble.
Parents will be pleased to know that several members of staff are provided during the summer months to keep a watchful eye on the children and make sure that they are safe as they play in this impressive fountain. While the kids have fun, parents can unwind with a cup of coffee at the nearby Lido café and there is also a children's playground here where the little ones can let off a any excess steam!
Getting there: Hyde Park
Walking distance from hotel: 0.7 miles (around fifteen minutes).
Nearest Tube: Lancaster Gate
Area: Lancaster Gate, Hyde Park.
Opening and closing times: 10:00 to 20:00 (spring and summer months).
Cost of tickets: Boating costs are £12 for one hour for adults, £5 for one hour for children under 15, and there is no charge for children under four years old. Special family tickets are also available at £29 for one hour (two adults and two children).
Type of activity: Outdoor.
Suitability: All ages
Season: Spring and Summer
Genre: Sport, Leisure
Museums
The Science Museum
Science lovers of all ages will find that visiting the Science Museum is one of the most exciting and interesting family activities in London. The museum can be found in South Kensington and boasts an impressive collection of interactive displays that offer visitors the chance to get a hands-on feel for the world of science. Families can wander through the Launch Pad gallery to admire exhibits such at the Apollo 10 capsule, have lots of fun changing their age by digitally altering their faces, or taking in a special show at the IMAX theatre which has the capacity to seat 450 visitors and is guaranteed to bring a smile to all ages.
Fun in the Garden
Families that are travelling with very young children should start their trip to the Science Museum in the large and lovely outdoor area that is known simply as The Garden. This is a special interactive gallery that is aimed at pre-school children. There are several different displays here that are focused around light, water, construction and sound. Children are invited to play with the displays, add to them and even take them apart using the tools provided and this is a great way to encourage them to get creative and use their imagination. Children of all ages are sure to have fun at the Launchpad and the little ones can check out their magnetic forces by sticking magnets onto the huge magnet block and playing with the bubble blowers. Children aged between five and eight years old will also love spending time in the Pattern Pod, where they are given cool costumes to dress up in and interesting puzzle patterns to solve.
Getting there: The Science Museum
Walking distance from hotel: 1.2 miles (around twenty minutes).
Nearest Tube: South Kensington.
Area: Exhibition Road, South Kensington.
Opening and closing times: 10:00 to 18:00
Cost of tickets: Free, although special exhibitions may require a ticket purchase.
Type of activity: Indoor.
Suitability: All ages.
Season: All year round.
Genre: Science, Technology.
The Natural History Museum
This is one of the largest and most popular museums in the world and people flock here all year round to admire the impressive collections of dinosaur bones and fossils. One of the most famous of them all is the gigantic blue whale skeleton, which is suspended from the ceiling of the magnificent Hintze Hall and appears to soar through the air.
This mighty skeleton measures a little over 25 metres and is surrounded by a large number of other specimens of the natural kingdom, which have been collected from all over the world. The huge collection of dinosaur skeletons and fossils are also popular and will surely capture the imagination of all family member irrespective of age. The Natural History Museum is also dedicated to presenting the course of evolution over millions of years and this can be found presented in spectacular detail in the interactive Darwin centre.
The Investigate Gallery
Although often overlooked by visitors to the Natural History Museum, the Investigate Galley is the perfect place for young children to spend time. The gallery is located in the basement and provides a quiet space where kids can handle items such as shells and meteorites and even view them under the microscope.
Dino Snores for Kids
Parents who want to have fun exploring London's vibrant nightlife scene on their own while the children are entertained should also check out the Dino Snores for Kids nights. Children of all ages are invited to enjoy a fun and action-packed evening as they try to track down a T-Rex and take part in a wide range of other types of activities that are organised by staff. At midnight, children can camp in one of the magnificent halls in the Natural History Museum and are sure to be ready to continue exploring London when their parents collect them the next morning.
Getting there:The Natural History Museum
Walking distance from hotel: 1.2 miles (around twenty minutes).
Nearest Tube: South Kensington.
Area: Cromwell Road, South Kensington.
Opening and closing times: 10:00 to 17:50
Cost of tickets: Free.
Type of activity: Indoor.
Suitability: All ages.
Season: All year round.
Genre: History.
Afternoon Tea at the Royal Lancaster London
It would be remiss of us not to recommend what is a very British institution, that has been passed on through the centuries, and has been transformed into a very modern affair thanks to our Executive Chef. Expect a truly memorable Afternoon Tea served from the early afternoon through to five-thirty.
Serving times: Afternoon Tea for families
Served between: 1pm – 4.30pm
Location: Royal Lancaster London.
Shopping & Markets
Hamleys Toys
If you are looking for toys then parents can treat their kids by taking them to Hamleys Toys. This is both the biggest and oldest toy shop in the whole world housing just about every type of toy imaginable over multiple floors organized by age group: antique dolls houses and spinning tops to the latest action figures and high-tech toys. Hamleys was founded in 1760 by William Hamley in the High Holborn area of London before being moved to its current location of Regent Street in 1881.
While there are now more than sixty Hamleys franchises located all over the world, the Regent Street branch remains the most famous and popular and boasts more than 50,000 toys spread out over seven floors. This mighty branch covers 54,000 square feet and every part is devoted to toys for children of all ages. Smaller kids will never forget their first visit to Hamleys!
Getting there: Hamleys Toyshop
Walking distance from hotel: 1.6 miles (around thirty-minutes).
Nearest Tube: Oxford Circus
Area: 188-196 Regent Street.
Opening and closing times: Mondays to Fridays 10:00 to 21:00, Saturdays 09:30 to 21:00, Sundays 12:00 to 18:00.
Cost of tickets:N/A
Type of activity: Indoor.
Suitability: All ages.
Season: All year round.
Genre: Toys, Shopping.
Carnaby Street
This is without doubt one of the most vibrant streets in London, making it a popular place to visit for people of all ages. Carnaby street can be found behind Hamleys toys, running parallel to Regent's Street. This area of London rose to fame in the 1960s and quickly became known for offering cool and cutting-edge designer clothing, ideal for making a statement. The latest fashions are proudly on display in trendy shops scattered all along the street such as Elspeth Gibson, Animal, John Smedley and Diesel. Carnaby Street is also famous for its fantastic collection of footwear, while people in search of vinyl records often take a pilgrimage here in order to browse through the extensive collection that can be found in shops such as Phonica and Deal Real. Those in the know head straight to Kingly Court, where many of the shops sell one-of-kind items that cannot be found anywhere else in London.
Carnaby street for kids
The kids and anyone who has a sweet tooth are sure to love the Chocolate Ecstasy Tours, which are special guided walking tours of Carnaby Street and the surrounding area. The Chocolate Ecstasy Tours were founded by renowned chocolate expert and food judge Jennifer Earle in 2005 and she personally selects each of the venues to be visited during the tour. Groups of up to twelve people of a time are led around the area by knowledgeable and enthusiastic guides, who go out of their way to make sure that guests eat plenty of chocolate while gaining an understanding of the chocolate making process and history.
Getting there: Carnaby Street
Walking distance from hotel: 1.6 miles (around thirty-minutes).
Nearest Tube: Oxford Circus
Area: Carnaby Street.
Opening and closing times: Daily,
Cost of tickets:N/A
Type of activity: Indoor.
Suitability: All ages.
Season: All year round.
Genre: Toys, Shopping.
Portobello Road Market
Families that love to browse for bargains and are planning to be in London on a Saturday should pay a visit to the vibrant Portobello Road Market. This famous flea and antiques market can be found in the Notting Hill district and runs all the way from Chepstow Villas to under the Westway. More than two thousand stalls can be found here on Saturdays selling just about everything imaginable from used records to books and paintings. People who know how to drive a hard bargain are sure to walk away with an excellent range of weird and wonderful items, while this is also a great place to simply window shop and soak up the atmosphere. A smaller selection of stalls can also be found at Portobello Road Market from Monday to Friday, making this a great place to pause while exploring west London.
Portobello road market for kids
There is plenty to see at the Portobello Road Market and most children should be entertained for a few hours, especially if they are treated to a crepe spread thickly with Nutella or an ice cream. If the kids are starting to get a little restless, simply head to the nearby Discover centre. There is a free playground located around the back where children of all ages are sure to have fun. There is also plenty for the kids to do inside the Discover centre and one of the most popular attractions here is the Story Making Centre where children up to the age of eleven are invited to dress up in a collection of cool and colourful costumes and create their own stories using a selection of interesting and imaginative props.
Getting there: Portobello Road Market
Walking distance from hotel: 1.3 miles (around twenty-five minutes)
Nearest Tube: Notting Hill Gate.
Area: Portobello Road, Notting Hill.
Opening and closing times: 09:00 -19:00
Cost of tickets: N/A
Type of activity: Outdoor.
Suitability: All ages.
Season: All year round.
Genre: Toys, Shopping.
Other Fun
All Star Lanes Bowling
Taking the kids bowling is a great way for them to let off a little steam while exploring London at the same time (a great way to get out and about even on a rainy day). The bowling alley is created in the style of the Golden Age of America and kids of all ages are sure to love the bright and bold design, while for many adults the décor may provide a little nostalgia. There are six bowling lanes in the main hall and a maximum of seven people can play on each lane, which makes this ideal for large families. Each of the bowling lanes as well as the pinspotters have been brought over from the USA to provide extra authenticity in line with the vibrant theme. After playing a game or two, families can then head to the American-style diner to indulge in a wide range of tasty treats, while a selection of cool cocktails is also available for adults who want to unwind a little.
Extra entertainment: Bowling for kids
Kids are catered for at All Star Lanes with extra light bowling balls that they should be able to lift easily as well as special ramps and bumpers (these will stop the balls running into the gutters). These are supplied to ensure that even children who have never been bowling before will be able to score a strike and leave the bowling alley feeling like superstars. It should be noted that children can play on the lanes until 18:00. However, they are still welcome to remain on the premises until closing and there will be plenty of time to take advantage of the special kid's deal, which includes a game of bowling and food and drink in the onsite American style diner, where they will also be provided with a surprise treat.
Getting there: All Star Lanes Bowling Alley
Walking distance from hotel: 0.7 miles (around fifteen minutes).
Nearest Tube: Bayswater
Area: 6 Porchester Gardens, Bayswater.
Opening and closing times: Mondays to Thursdays 12:00 to 23:50, Fridays 12:00 to 00:00, Saturdays 10:00 to 00:00, Sundays 10:00 to 22:30.
Cost of tickets: £9.95 per person per game for adults at peak times and £6.95 per person per game off peak, £5.95 per game for children under 12.
Type of activity: Indoor.
Suitability: All ages, but children must be supervised by an adult at all times.
Season: All year round.
Genre: Sport, Leisure.
Kidzania, Shepherd's Bush
Children of all ages will be able to play to their heart's content at Kidzania. There are more than sixty different role-play activities for the kids to choose from and they are given a four-hour session to do whatever they want. The huge play area covers an impressive 75,000 square feet and is created in the style of a cityscape where everything has been scaled down to child size. As each child enters, they are presented with 50 KidZos, which the currency that is accepted inside the play centre. They can spend their KidZos on a wide range of different things, from food to special activities. There is even a Central Bank, where children can deposit their KidZos if they wish and learn a little about how the banking system works at the same time. The cash that is deposited in the Central Bank quickly gains interest, so that children can save up for even bigger treats if they wish.
Discovering their future career
Many of the activities here are based on different types of professions such as being a fireman, a news reporter or a nurse and children can find out what they want to do later in life in a fun way. Each profession comes with its own play area to help add a touch of realism to the activity and among the most popular are the Police Station and the Aviation Academy, where kids can get a feel for what it would be like to be a hot shot pilot and take to the skies. While some of the professions such as the real estate agent may seem less than glamorous, children who have a strong sense of adventure are still sure to have fun and the great thing about these activities is that there is no pressure for children to choose any one in particular. Cool costumes are also provided to help the kids get into character and they can even get creative and make their own accessories to go with the profession of their choice.
Fun for very young kids
Children aged from one to three are not left out of the fun, as there is a special Early Years area that has been designed with their needs and preferences firmly in mind. Some of the things that are just waiting to be discovered and enjoyed here include a collection of inflatable furniture and crawl through tunnels, while regular puppet shows and storytelling are offered to captivate kids. The Early Years area also comes complete with a Science Lab where children can take part in some fun yet perfectly safe science experiments, and the RightZKeepers Residence. The little ones are free to interact with all of these things and more in any way that they choose, and this is a great way to tire them out before nap time. However, it should be noted that children under the age of seven must be accompanied by an adult at all times.
Interactive experiences for adults
The emphasis at Kidzania is on the kids and making sure that they have as much fun as possible. However, there are plenty of places where parents can keep an eye on their kids if they wish and watch them play. Adults are also invited to play the role of the audience in the theatre areas and show their support as their children perform specially created plays, while films, refreshments and other types of entertainment are also provided for adults who simply want to pass the time while they wait for their children.
Getting there: Kidzania
Walking distance from hotel: 1.9 miles (around thirty-five minutes)
Nearest Tube: Shepherd's Bush.
Area: Westfield, Ariel Way, Shepherd's Bush.
Opening and closing times: 09:30 -19:00
Cost of tickets: Adults and children over the age of 15 pay £18 for a four-hour session, children ages 4-14 charged £39, £10 for children aged 1-3 and free for children under one-year old.
Type of activity: Indoor.
Suitability: Children up to 14-years old.
Season: All year round.
Genre: Leisure, Entertainment.
These are just some of the things available to families staying at Royal Lancaster London and which can be easily reached on foot.
Concierge is always available to advise you on special events taking place in London during your stay, and which might be suitable for your family group.
* Please note that pricing information may have changed since this article was published.

SPECIAL PROMOTIONS
A selection of promotional packages currently available
It wouldn't be Christmas in London without a visit to Hyde Park's magical Winter Wonderland
Price:
From £259 per room per night
Promotion availability:
21.11.2019 - 05.01.2020
London is one of the best places in the world to celebrate the New Year and Royal Lancaster London puts you at the heart of the festivities.
Price:
From £559 per room
Promotion availability:
31.12.2019 - 01.01.2020
Price:
From £395 per night
Promotion availability:
20.02.2019 - 31.12.2020