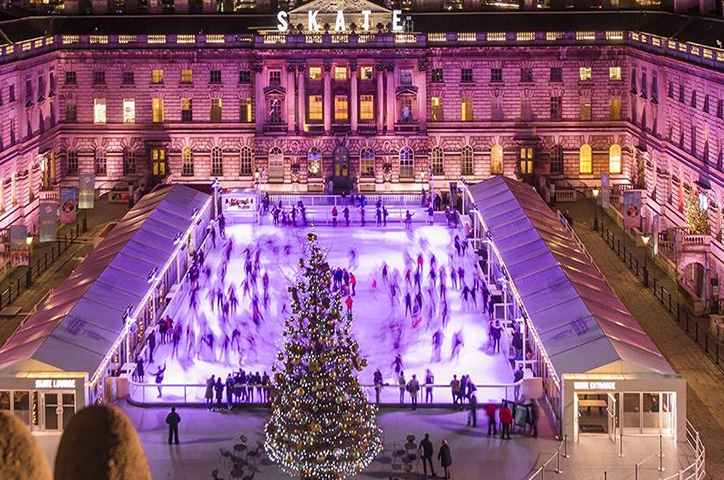 Celebrating 20 years of ice skating at Somerset House!
London's most beautiful ice rink returns, transforming the Edmond J. Safra Fountain Court into a winter oasis, and ushering in the festive season with a 40ft Christmas tree.
Afterwards, head to The Fortnum's Lodge for a cosy all-day dining setting. Enjoy a menu of Fortnum's favourites and Skate Extras including Double Chocolossus Hot Chocolate, Smoked Salmon and Blinis, and Wine and Fondue for two.
From 13th November 2019 to 12th January 2020.